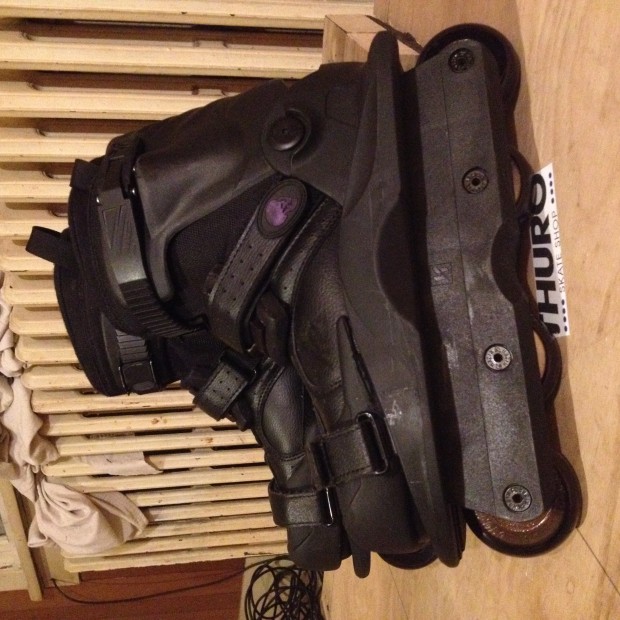 2009 K2 fatty pro size 9. Trigger top buckle, custom made instep strap pad, lrg size xsjado 2.0 soul plate with trigger instep strap, Kizer level 3 powerblade frame, kaltik wild yokes 64mm 92a wheels, twin cam ilq 7 bearings.
I did the USD 7 soul plate mod, but for some reason it was throwing my frame placement off on the left boot. I ground the original soul plate down till the whole bottom was flat, I even ground the rear positive till 90° with the bottom. I removed the back slide plate and sanded the rubber/plastic till the xsjado soul would fit without pressing the boot in. Slowly and constantly checking, I sanded the the soul plate mounting slots away till the heel of the boot fell in snug. It feels nice and secure. And just in case your wandering, the weight is 4.11#, 7cm from ground to bottom of soul, and 8.5cm from ground to heel.




2 Comments:

Statistics
Uploaded: 02 Mar 2018
Views: 2660
Comments: 2
Bookmarks: 0
All time ranking: 0 out of 4694

Popularity

1 like it, 0 don't like it!