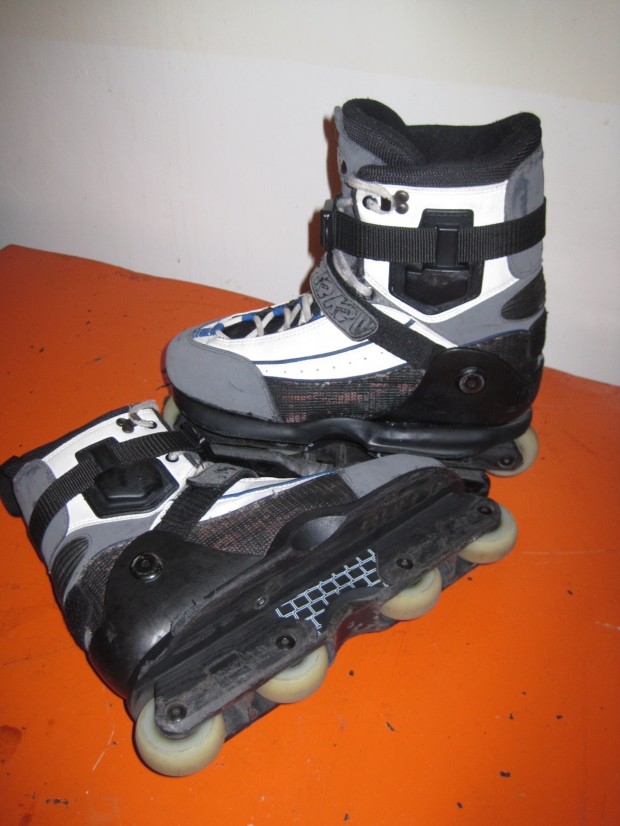 These things skate amazingly.

UFS converted King 55's using a USD Carbon soulplate and Valo frame. I had to replace all the straps because of the materials degrading and becoming sticky, cleaning the sticky residue off the white parts was a proverbial pain. The heel cups were liberated from a K2 fitness skate and flatten the bottom of the boots as well as mount the heel straps (also cut off the fitness skate). Inside, under the stock insole (with the thinner stock shock absorber removed), is a cut down Xsjado shock absorber because I'm used to a raised heel.

Size L Valo frames, 56mm 88a wheels and ABEC 5 bearings.

To come: some waxed laces, better bearings, I need to fix the sticky edges and I may try to strengthen/rubberise/darken the toe. I don't want them to wear out but they just look so good without the toecap.

In around 20 years of rollerblading I've never had a more responsive, comfortable and perfect fitting skate.



8 Comments: